Many parents are in a bind: they want their children to possess elite computer skills they themselves may lack. As a result, they know the value of summer programming courses but may struggle to identify the most suitable coding classes for their child.
Most parents know that STEM skills de-mystify the tech world in which children live, which may otherwise be addictive but mysterious. They also know that building video games is fun and that future employers will highly value the underlying computer skills.
If you want your child to learn STEM skills but aren't sure what RP4K summer program is right for them, the following guide should help you.
Class Options
Students have a lot going on in their lives, and sometimes their schedule will dictate which class they can take. RP4K offers coding classes in Toronto for kids that are either one or two weeks long. All the sessions last for three hours a day, and you can pick the morning or afternoon slot. The morning class runs from 9:00 am-12:00 pm, while the afternoon session is from 1:00 pm–4:00 pm.
The summer camps begin in early July and go until late August. Because the coding summer camp sessions are three hours each instead of one, it's an immersive program that lets students absorb complex, technical coding skills in one summer.
We are proud to teach the same roster of programming languages we do throughout the school year, suitable for beginner to advanced students aged 7-17.
Which Coding Language to Start With?
For parents inexperienced with coding, it's hard to know where your child should begin. A few considerations should clear this up.
RP4K summer sessions come in four tiers: beginner, developing, intermediate, and advanced. Each tier has courses before you move up, except for intermediate, which has three.
Beginner
If your kid is even brand new to coding, they should begin by learning Python. They'll get a clarifying introduction, computer programming courses being alien to novices. But soon, concepts that seemed strange and new will be familiar!
Next, they can begin with the second-tier beginner course, which teaches Java. RP4K eschews drag-and-drop programs like Scratch, which only gives young kids a sense of what coding is like but is not a coding language professionals ever use.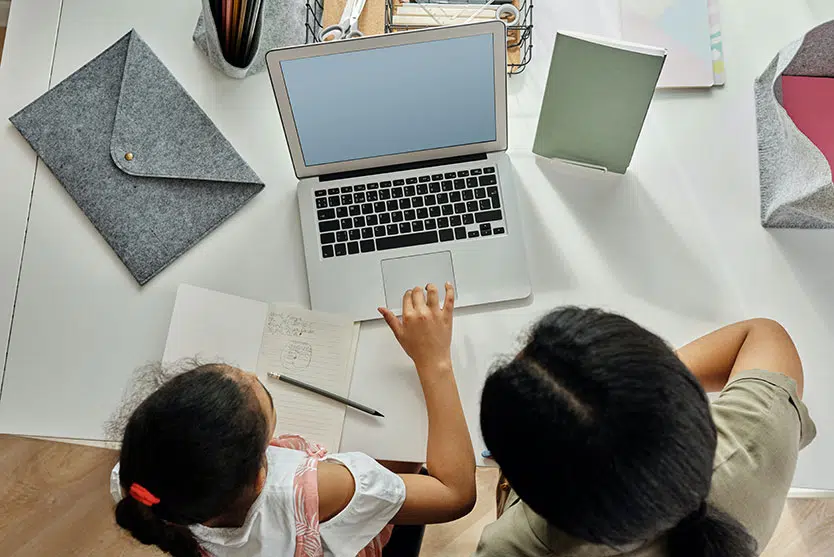 Our beginner classes feature an introduction to processing and programming in both Python and Java. Our goal is to get kids comfortable with coding quickly, so they warm up to it. RP4K has run the summer program for over 20 years, and in that time, we've seen that when young kids don't get intimidated by coding when they learn the basics off the bat.
Beginner students will learn to program their own custom video games, ones they can play with friends and family. Chasing such a fun and rewarding carrot helps motivate young students. In fact, they won't realize they're learning fundamental math concepts, like integers, vectors, and even integers.
Developing
If your child has taken some coding courses before and knows the basics already, they're probably ready for a developing course. These courses expand on the programming languages we focus on in prior sessions — Python and Java.
Just like a traditional language, such as English or French, knowing how to write in code isn't a binary thing where you either can or can't do it. RP4K prides itself on expanding students' knowledge in computer programming languages that they already know, so they possess more granular control over what they build.
At this level, we'll focus on problem-solving based on the mathematical equation of slope, logical statements, loops, and arrays in more depth. Students get to make a game from scratch and continue from the endpoint of previous games towards customization.
Intermediate
Once your child has some considerable coding knowledge and experience, they're ready to take their Python and Java skills to the next level! The games they build get more sophisticated and elaborate as their coding abilities in these languages grow.
Plus, the third course in the intermediate tier introduces students to C#, a powerful general-purpose, multi-paradigm coding language that professionals are expected to know.
These courses still revolve around video games and having fun while taking your child's coding knowledge to the next level.
Advanced
Finally, the most advanced tier of classes offers higher-level instruction in C# and Java for Android mobile that further develops their object-oriented programming. When students graduate from these courses, they'll possess expert abilities that make them serious assets in many workplaces.
Your child may not become a professional video game coder, but they'll have the toolkit to work in a wider cross-section of jobs than you may think. Children who take coding classes develop very specific coding skills, obviously, and also a range of soft computer skills employers value.
If they do decide to code video games professionally, they'll draw on these lessons about inheritance, camera manipulation, chasing algorithms, reading and writing to text files, devices, overriding, and overloading. Students also learn more advanced trigonometry, pitch/yaw/roll, matrices, and the fundamentals of 3D programming.
Trial Course
Understanding the ins and outs of computer programming isn't something we expect parents to know. Indeed, we understand better than anyone that this knowledge takes weeks to learn!
If you'd like to clarify something or ask any questions, don't hesitate to reach out to us at (877) 307-3456 or email us at info@realprogramming.com. If you'd like to sample a class before you formally enroll your child and commit, we're happy to offer a free trial lesson.
You and your child can get a window into what coding classes are like and see if you've selected the most suitable one. We will also conduct an assessment and give you input on whether the course you've picked is best suited to their abilities and experience level.
Coding is a fun and exciting world that helps children build video games, understand the technology they're surrounded by, and will help them get a job one day. However, they must jump in at the right level, or they could get under-stimulated or overwhelmed. RP4K offers suitable coding courses for every age and experience level. We're happy to get your child headed on the proper coding path before their journey begins, so contact us about our summer coding boot camp program today!