Summer is the time for children to unwind, relax, and take a break from their usual routines. They need to get outdoors and run around, see some friends and relatives, and enjoy being in different environments.
However, parents are understandably worried about their children slipping through the cracks in terms of schooling. Parenting has always involved juggling kids' competing needs to enjoy their childhood innocently while ensuring they're prepared for adulthood. All the hurdles and difficulties related to COVID-19 have only made this balance harder to strike.
The RP4K summer classes give children the best of both worlds — they're a genuinely fun way for kids to learn vital math and STEM skills faster, so kids are ready for later in school and the workforce.
Let's check out the ways RP4K balances fun and education.
Young Teachers in Small Groups
RP4K makes it a point to hire teachers who skew on the young side, ensuring the instructors who teach your children how to program video games also grew up playing them. Gaming has a strong hold on children, and when adults grow up, they look back with fondness and pure joy at the halcyon days of video gaming.
We have taught kids how to code for over 20 years, and in our experience, younger teachers with first-hand experience playing video games make the most effective teachers. We hire undergrads in computer science or computer engineering. Some of our current teachers were former RP4K students, while others went on to code video games professionally for companies like Microsoft or Blizzard.
RP4K has a maximum of four students per class, so your child will get all the attention and focus they deserve without competing with peers. We run the program even if there's only one student, so parents can enjoy predictability in scheduling.
If you book the class, you won't have to cross your fingers that it may be cancelled unless enough other students enroll.
We Love Video Games
RP4K lessons revolve around showing kids how to create their own video game, one they can play with family and friends. Children will be motivated to learn when they have such a compelling goal. If you've ever had to pull your child away from a gaming console, you know how addictive and gripping kids find them — we harness kids' love for gaming to help them learn.
Embedding gamification concepts into the pedagogy gets children hooked on learning coding and STEM skills. RP4K's founder is a mathematician, and we're proud to introduce and reinforce math concepts like integers, vectors, and even trigonometry in our lessons.
By couching the math lessons in fun video games, kids will have too much fun to even notice they're learning!
Real Coding Languages Only
RP4K doesn't teach drag-and-drop beginner programs meant to give a sense of what coding is like to novices. Instead, we focus on teaching the coding languages industry pros use every day. Your child will be ready for coding in high school and beyond when they learn coding languages, like:
Python
Java
JavaScript
C#
C++
These languages are practical because they were used to build things like Netflix and Minecraft. Your child will be an asset in many work environments after taking our summer coding programs, which impart the computer skills to understand these languages.
Even seven-year-old kids can make a custom video game using coding languages professionals use regularly. As students get older and more experienced in programming, we get deeper into each coding language before showing them new ones.
Students can make more advanced customizations in their games and learn the coding languages professionals use to build the platforms, websites, apps, and video games millions of people use every day. Even if your child never grows up to become a professional video game coder, they'll have the computer skills valued in many workplaces.
Learning how to code teaches people to problem-solve and think laterally, like an engineer. RP4K classes give children a mix of directly transferrable skills, like knowing how to understand and write code in specific, popular languages. We also help shape the underlying way kids think, improving their mental habits and keeping them sharp over the summer.
Longer, Immersive Classes
The summer coding classes at RP4K are three hours long instead of one, and sessions are daily instead of weekly. This compact schedule gives students a much more immersive experience, so they can absorb the same material in significantly less time.
The classes are fun and engaging, and kids leave with a deep understanding of the material. There are many studies on how coding impacts digital literacy and the various trickle-down ways computer skills help children understand, participate in, and shape the digital world in which we all live.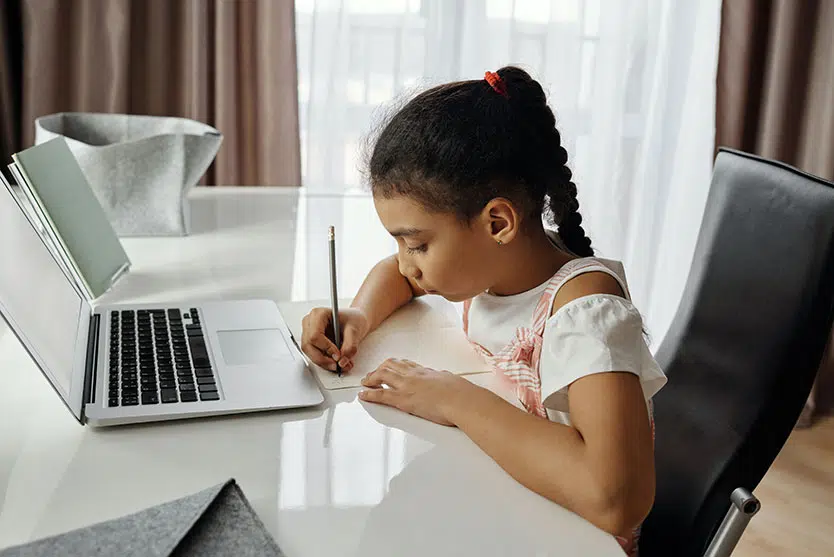 If there were a more effective way to sharpen kids' minds over the summer, we'd implement it.
Pick the Suitable Class
RP4K believes that every child will thrive if they're in an environment that is suitably challenging and supportive. They shouldn't be overwhelmed but choosing the right course for your kid means finding one that stimulates them. Not every parent knows which RP4K class is right for their child, and we're here to do everything possible to help.
Call us at (877) 307-3456 or email info@realprogramming.com if you have any questions about our courses. We cater to all experience and skill levels, but it only works if the student is placed correctly.
We also offer a free trial lesson, so you and your child can test the waters and see if a specific class is at the appropriate difficulty level and feels right.
Summer is an excellent time for kids to relax, change up their routines, and have some fun. Learning can be enjoyable and stimulating for children as long as the subject is exciting. When you throw the fun of coding video games and the practicality of learning computer skills in a digital world into the mix, our program will sharpen your child's mind while also putting a smile on their face.