This school year is like no other. In-person attendance is no longer mandatory, with many families opting for online studies at home instead, while high schools have moved to a hybrid model of in-person and online classes in order to reduce the number of students in school buildings at the same time.
As kids return to online learning, parents are doing their best to facilitate the classroom at home – but it's undeniably tough. However, after struggling through a difficult spring, parents are trying to make the most of this school year, and they're doing their best to adapt to an online education.
Everyone's situation is different, but no matter what your kids' education looks like this year, some of these tips will help keep kids focused and help parents manage their time as they balance the demands of a whole new world.
#1 Create a Learning Space
There's more demand for space at home than ever as many families find themselves working and studying remotely. But by making a space for learning, whether it's a desk in the bedroom or some privacy at the dining room table, students can get into "school mode."
Physical boundaries that separate school time from personal time help kids focus on their lessons and homework. That's also a tip parents working from home can use to establish boundaries around the new remote office.
#2 Let Your Kids Explore Their Passions
There's never been a more important time for kids to explore their interests and find what they love. If you have a kid who loves computers or video games, online coding courses for kids could spark a new passion for coding.
At all ages, children are more likely to focus on things that they enjoy. They want to rise up to the challenges of learning and prove that they can build something with their newfound knowledge when it's a subject they enjoy. For kids across grades, from elementary to high school, learning to code is life changing and imparts valuable skills that they can use for the rest of their lives.
#3 Create a Consistent Routine
Routines are an essential part of childhood development. Children need routines because:
It makes them feel safe;
It gives daily activities a predictable structure;
It lets them practice and repeat skills associated with the routine;
It helps them learn about taking responsibility.
It can be a bit tougher to keep teens on a routine. Let them have control over what their day looks like, but make sure they put in enough time to excel in school.
#4 Embrace Flexibility
Consistency creates a level of expectation that kids respond to positively, but it's also important to recognize that everything is different now. Everyone is affected by the way life has changed, whether it's the impact of studying from home, not seeing friends or extended family as much, or not having the usual after-school activities. It's important to stay flexible. Be forgiving to your kids – and yourself. Not every day is going to work out the way you planned.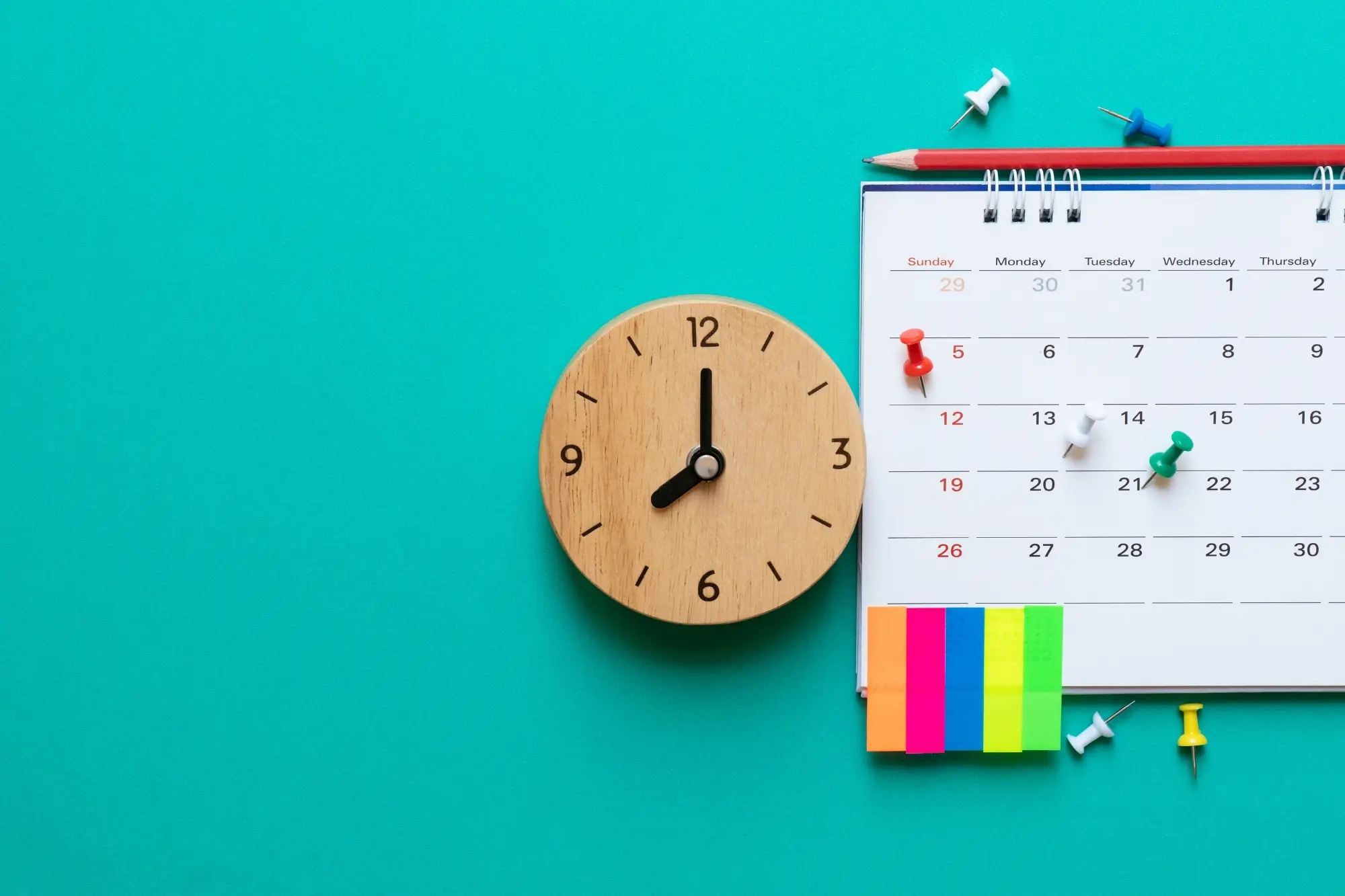 #5 Think About Time Management
When does your child seem the most engaged in what they're doing? Are they sharper in the morning and tend to fade in the afternoon? An important part of time management is scheduling the right tasks for the right time of day.
You may also want to break up lessons into smaller chunks of time for younger learners, as their attention spans are still developing and it can be a challenge to focus on a screen for an extended period of time. And that's a challenge adults face, too!
#6 Use a Check-In System
It's tough balancing your own workday with making sure your kids are getting all of their school work done. You've got your own deadlines to make and Zoom meetings to get through. You can't constantly keep an eye on your kids to keep them on task and focused. No matter what age they are or how they do in school, everyone gets off-task sometimes, but that doesn't mean you need to constantly be monitoring them.
Create an age-appropriate check-in system, where you get updates throughout the day on your child's progress and what they've been doing in school. Older, more self-directed students might just need to give you an update at the end of the day, whereas you might need to check in on younger kids hourly. You know your kids and how closely you need to pay attention.
#7 Encourage Socialization
You're working at your desk. You know your kid just finished a class and should be working on their assignments for the day. Then you hear laughter from the other room. They're talking to a classmate on the video chat.
That's good! Socialization is an integral part of an education, and when they're at school, kids have a lot of time to socialize in the halls, at recess, and during group activities. It's good to encourage children to stay social and keep up with their friends in times like these.
Enhance Their Education with Online Coding Classes
It's not going to be an easy school year, but your children still deserve to get the most out of their education. If you want to make sure they have something to look forward to, programming courses can supplement their education. Not only do students learn how to code, but they also learn transferable soft skills like problem solving, collaboration, and perseverance. As one happy parent recently told us:
"My son is going into grade 5 and completed an in-person class prior to Covid-19. RP4K quickly, and seamlessly, pivoted to an online platform. My son is now completing his second course. The instructors are knowledgeable, and truly connect with each student.
This is a true programming course and not just coding. The analytical, math, and logic skills developed here can be transferred to other areas of study and life. My son worked his way through seeing the consequences of a poor decision he was about to make using a series of if/then statements. Thank you for your program and your incredible team." - Estelle Chapin-Ker
At Real Programming 4 Kids, students apply the concepts they learn by building video games from scratch. It's the kind of project that any kid who loves video games will enjoy as they begin to see the inner workings of the games they like to play so much.
There's a lot going on right now, and it's understandable if you're not sure adding more to your children's lives is the right move. You can start with a free home trial to see if your kid clicks with coding and wants to continue. It's all online and class sizes are capped at 4 students maximum. Give online coding courses a try!