October is an exciting time of year, especially for kids because it means that Halloween is almost here. There's something absolutely magical about the season – from the changing leaves to the celebrations of everything spooky and ghoulish. Kids seem to become invigorated by this seasonal energy and can perhaps even become a bit restless (or maybe it's the sugar).
This is one of the reasons why many parents enrol their kids into afterschool programs. Whether its sports, music, or opportunities for additional learning, children can expend their extra energy in these classes, make new friends, and even learn some valuable skills.
But what if your kid is too busy sitting around playing video games to want to join an afterschool program? Are you finding it difficult to get them interested in doing anything else? There is a solution you may not have considered: what about signing them up for coding classes that will teach them how to make their own video game?
Real Programming 4 Kids is Real
"Can a kid actually make their own video game?" you ask, and the answer is a resounding "yes!" Real Programming 4 Kids has been teaching programming to children between the ages of 7 and 17 for over 20 years. We've had some really bright students enter our tutelage, and children as young as 7 years old have been able to create their very own video games.
One teen impressed us by going above and beyond what we taught in our Java Intermediate Asteroids course. He was able to add online multiplayer to his game, including creating his own server and local multiplayer. He also developed a single player story mode complete with his own creative story as well as RPG levelling elements. We were blown away! Our classes gave him the fundamental tools he needed to craft his own world and stretch his imaginative capabilities.
Programming a video game can definitely sound a bit complicated, regardless of age. When you start throwing around coding languages for games like Visual Basic, Python, Java, C#, C++, and Unity, things can definitely begin to feel a bit daunting. But we know that teaching real programming to kids is important because they will learn with the languages that get used in the industry to develop not only video games, but other kinds of software as well. These top programming programs for kids actually have some actual real-world value that can be used in multiple places.
Here are a few reasons why your kid should learn how to code:
Helps them develop logic and reasoning skills
Teaches them about how computers and software works
Can be used for a number of things besides making video games, including building websites, making a mobile app, and designing software solutions
Learn how to collaborate with others by sharing ideas
Develop a way to creatively express themselves
Provides a diverse amount of job opportunities
Children are more receptive to learning complex skills
Teaching coding to kids is possible, and definitely a rewarding experience. We've seen first-hand how it has positively impacted a number of children's lives!
About Our Programming Classes
Interested in enrolling your child into one of our programs? October is the beginning of our school season, meaning now is the time to sign them up and get them started.
School Coding Classes for Kids details:
Held once a week on weeknights or Saturdays
Sessions are 1 to 2 hours long
Runs for 18 to 27 weeks (shorter classes can be arranged)
Two programming streams offered: Core and Enhanced
The Core Program is made up of 18 classes where students will learn key programming concepts.
The Enhanced Program has 27 classes and is meant to build on the key concepts learned from the Core Program. Here they will be able to design and add their own personal customizations to their video game project. It really gives them a chance to stretch their wings and develop valuable independent programming skills. Bonus: families signing up for the Enhanced Program are also eligible for lower hourly rates!
We offer courses in Toronto, Etobicoke, Richmond Hill, Oshawa, Ottawa and many other cities in Southern Ontario. New coding classes for kids start all the time, so feel free to give us a call at 1-877-307-3456 or email us at info@realprogramming.com to find a class that works with your schedule.
Why Choose Us?
If your kid loves video games and the thought of learning how to make their own gets them excited, then you should definitely choose to enrol them into one of our Real Programming 4 Kids classes. What separates us from the competition?
The first and probably one of the most important reasons why you should choose us is because we offer small class sizes of up to four students. This allows us to offer personalized instruction and give our students the amount of attention that they need to learn.
Small class sizes also allow better engagement and the ability to form stronger relationships with our students. It also gives them the opportunity to connect with their peers and form meaningful relationships. More importantly, our instructors can identify trouble-areas quicker and address them easier.
The second reason is our great team of instructors. They are typically young adults who are grads or undergrads of Ontario Computer Science, Engineering, or Game Design programs. We also hire those who have worked with kids in the past, and we put them through rigorous screening processes to make sure we hire the right person. Once hired, they receive training in classroom management and teaching.
They are young, eager, and skilled, and love teaching young kids all about the world of programming! Many of our instructors who move on from their roles have come back to tell us that working with us was a great opportunity and memorable experience.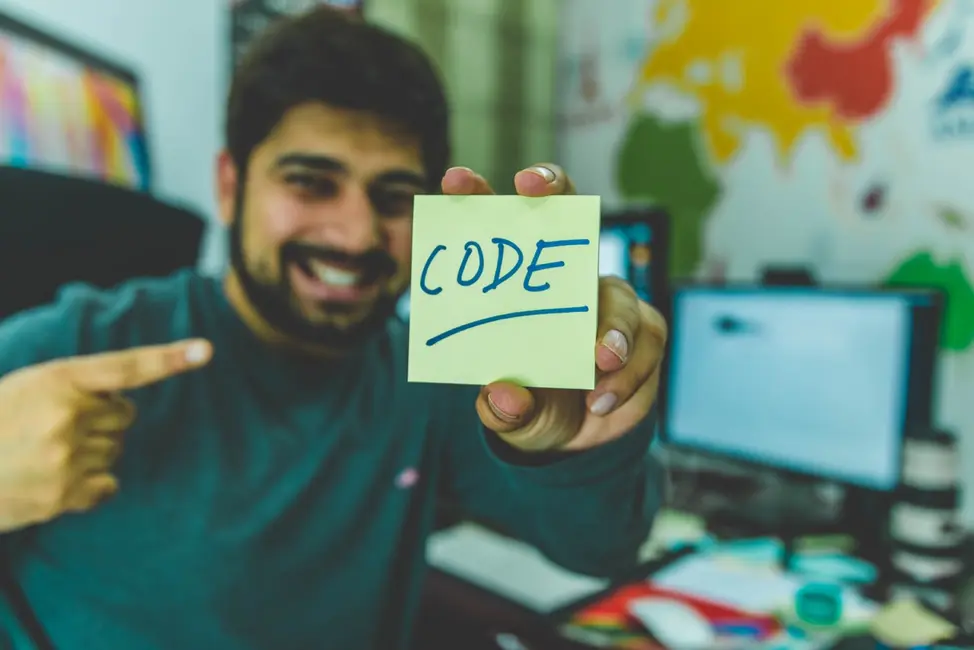 Lastly, you should choose us because we offer free trial classes so that you have an opportunity to test out the class first to see if it will work for your child. Everyone knows how fickle kids can be: one second they love the idea of taking karate but once they're in the class they're suddenly not interested.
Letting your kid try out our class first lets them get a feel for things and see if it's something they'd really enjoy doing. And it's completely risk free: if after trying out the first two classes you wish to withdraw, a full refund will be provided if withdrawn before the third class.
All that being said we're confident that your child will like what they see. Parents are also welcome to join in on the classes so that they can see for themselves what's involved, and get a chance to meet the instructors.
Get Started Today
Get in touch today if your kid loves video games and would be interested in learning how to code in order to make one of their very own. Not only will it give them the opportunity to pursue a hobby of theirs, but it'll also teach them useful skills that can be used in a number of other industries.
There's no one else quite like us, and choosing us means you're choosing the best in the business. Real Programming 4 Kids is the only afterschool program that teaches kids how to use real programming languages in order to craft a video game from start to finish. They'll have a blast learning with our awesome instructors, make friends along the way, and also accomplish something great!