Real Programming 4 Kids would like to profile one of our most advanced teachers, so parents can get a better understanding of what their kids can learn after getting some coding classes under their belts. RP4K hires a range of teachers with computer engineering and computer science backgrounds, and our lessons prioritize fun over everything else, even learning to code!
Our online coding program is for the youth, and extracurricular activities for teens and kids need to be fun first and foremost. However, of course, we also take coding very seriously.
After your child has completed our beginner and intermediate courses, they might be ready to work with our most advanced teacher: Gabriel Dibenedetto, or as he's known at RP4K, Gabe!
Education and Background
Gabe has worked for RP4K almost since moving to Ontario from Italy in 2017. Soon after, Gabe graduated from Georgian College with an Ontario College Diploma. Before that, Gabe graduated with a bachelor's degree in Languages and Literature — he's fluent in English and Italian and speaks French, German, Spanish, and Japanese.
Gabe has already made waves working in an advanced field in the IT sector. His passion for gaming is broad, but he has a special love for sandbox games, point-and-click graphic adventures, and RPGs. As for programming, Gabe loves 3D computer graphic modelling and rendering and visual arts. He also enjoys writing science fiction in what little spare time he has.
Gabe provided huge help in setting up RP4K's online courses on Canvas. While he loves teaching coding to students of all levels, he has worked hard on our latest experimental course, Elite Game Engine.
Gabriel has become one of RP4K's longest-tenured and senior instructors. We're extremely lucky to have Gabriel work for us, and we consider all his students to be very lucky, too.
Professional Life
Gabriel's professional life shows how many unexpected opportunities arise when you have serious coding skills. In addition to working as an RP4K teacher, Gabe is a professional Unreal Software Developer in the electric motor vehicle manufacturing sector.
Gabe develops models of worlds powered by the coding language C++ to test and simulate how rugged electric vehicles would handle the terrain. In addition to simulation, he also works with engineering and perception.
In other words, the physics in the digital world Gabe creates corresponds to real-world physics. The vehicles he programs also operate under the same rules. Imagine, car companies can do preliminary tests to measure how a new vehicle concept will perform even before building a prototype!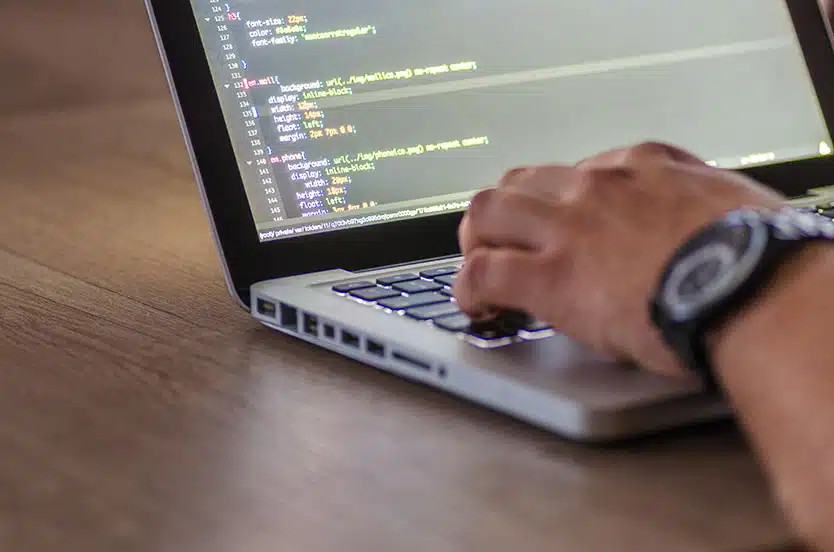 Naturally, cars must pass through a gauntlet of quality control measures before reaching the market, but coding in C++ to help the automotive sector make electric cars more durable and better is just one of the surprising applications coding has in modern life.
While Gabriel is currently doing some really cool, advanced work in the automotive sector, there are more options available than you may realize. Students might decide to apply the coding they learn in C++ to create special effects for the movie industry, architectural renderings or drawings, or countless other things.
There are many lucrative and fulfilling careers in tech, even more than you may think. This will only grow as the technology improves — it was impossible to imagine things like VR or AI even just a decade ago, but they're everywhere today, and the applications are expanding rapidly.
C++ In the World of Coding
The video games Gabriel teaches your kids how to design and program may not be quite this complex or sophisticated (though they might be!), but they'll always be fun and engaging. Gabriel loves C++ because it accesses the hardware, unlike higher-level languages like Python and Java, which are more automated.
C++ is a more demanding language, and students learn it after grappling with Python and Java. RP4K is proud to teach these languages, along with JavaScript and C#, too. It's wrong to think of these languages as merely being simple or complex — some might be easier or harder to learn, but they function quite differently.
For example, Java is relied on for mobile developments, especially Android. It's also used for mobile computing and server-side back-end development projects. In contrast, C++ is a high-level object-oriented programming language.
At the risk of oversimplifying things, many coding languages give developers a prefabricated framework, or placeholder, which they can then customize to suit their needs. In C++, developers can create elements from scratch, giving coders more freedom and granular control.
It is also more challenging to do, which is why we have teachers like Gabe.
Who Takes Gabriel's Class?
RP4K has coding classes for kids at all skill and experience levels. Indeed, Gabe loves introducing coding to young kids, making the information accessible, fun, and exciting. However, Gabriel's elite and experimental class is for our most experienced students who already have significant skill and drive.
Some of our youngest RP4K students are usually seven, and they begin by learning basic coding and computer skills to make relatively simple video games. Part of offering a wide slate of classes for children means catering to beginners and people who have already accomplished much in coding and are driven to do more.
The RP4K advanced C++ courses Gabriel teaches are the furthest any of our students go. If a student can develop skills in Python, Java, JavaScript, and C# and still be motivated to learn more about coding, Gabe will be the perfect guide on their journey.
Sometimes students encounter a teacher they remember years later for surprising reasons. Sure, students who go on to achieve great things in mathematics recall the teacher who provided that aha moment that unlocked how math works. But some teachers transcend their course material, and their students are far more fulfilled than they would be from the subject alone. Gabe is a wonderful teacher for students of all ages. However, the older, more mature and advanced young coders have an excellent opportunity to learn programming from an expert who is a modern renaissance man.