Summer Break often poses a challenge for most parents. Not only do they still need to work but many also want to make sure that their children's break is somewhat productive, and even fun. That's why many consider signing their kids up for summer camp – so that their kids will have an activity to occupy their time that will also hopefully teach them something along the way.
The problem is that there are so many summer camps to choose from, and it can be difficult to know which one is the best for your kids. For example, there are summer camps for sports, music, dance, art, writing, outdoor camps, and so many more. Which one will be the most interesting and rewarding for your children? And even if they seem interested at first, how do you know that they will actually stick with it?
Why You Should Consider Summer Coding Camp
Coding camps for kids has become popular summer camp option for a number of parents because they want their children to be prepared for a future where technology is even more present than it is now. Real Programming 4 Kids has been teaching code to kids for more than 20 years, and we know better than anyone how beneficial the learning experience can be.
Here are the top reasons why you should choose summer coding camp for your kids:
Improves problem solving and critical thinking skills
Encourages persistence and teaches the importance of patience
Inspires creativity and gives kids the opportunity to think outside of the box
Teaches core math concepts that are used in coding
Helps them develop computational thinking skills that improves their problem solving capabilities
Students who learn code are proven to perform better at school
Increases their confidence as they overcome challenges
Learning code is also useful for your child's future career options. Not only does it give them the opportunity to work in lucrative tech fields (as a software engineer, for example) but the skills they develop from programming are valued in other fields as well.
Is Summer Coding Camp Right for Your Kids?
With so many benefits to learning code, it wouldn't be surprising if as a parent you were interested in enrolling your children in one of our summer courses. One problem you may be dealing with, though, is how to tell if learning code will be something they'd be interested in.
The best way to get your kids excited for a summer coding camp experience is so focus on their individual interests. For example, if your kids are video game enthusiasts then Real Programming 4 Kids is the perfect place for them to be.
We teach kids how to code by working with them to develop video games from scratch. This helps make learning code much more fun, and gives our students an opportunity to let out their creative side!
Many of our students even work on their very own video games during their spare time. They also enjoy the fact that learning programming helps them to understand how video games are made, giving them a whole new perspective into how they enjoy the games that they play.
Do your kids enjoy the game Minecraft? This video game is extremely popular among children because it is incredibly engaging, educational, and it also inspires them to be creative. If your kids are a fan then we are confident that they'd be a great fit for one of our classes! Children with this level of creativity will enjoy being able to build new things using code, just like they can build things with blocks in Minecraft.
If your kids aren't really into video games, there are other ways to get them interested in summer coding camp at RP4K. For instance, if your kids love using computers and like learning about technology, you could encourage them to learn how to code by explaining that code is what gets computers to do what they're designed to do. Learning how to use programming languages would be a perfect way to get them into a career related to technology.
Another way to get them interested is if they enjoy using phone apps and even like to engage with social media. Code is also used to develop these applications, and learning how they work and how to make them may be interesting for a kid who later wants to develop their own apps or website.
Lastly, our classes are perfect for kids who need to be challenged and who have an endless amount of curiosity and willingness to learn. Students who feel bored or disengaged during their regular schooling will find themselves more challenged and engaged with our one-on-one teaching methods. Because our class sizes are four maximum, every student gets the opportunity to learn at their own pace and be personally coached by our instructors.
Free Trial Classes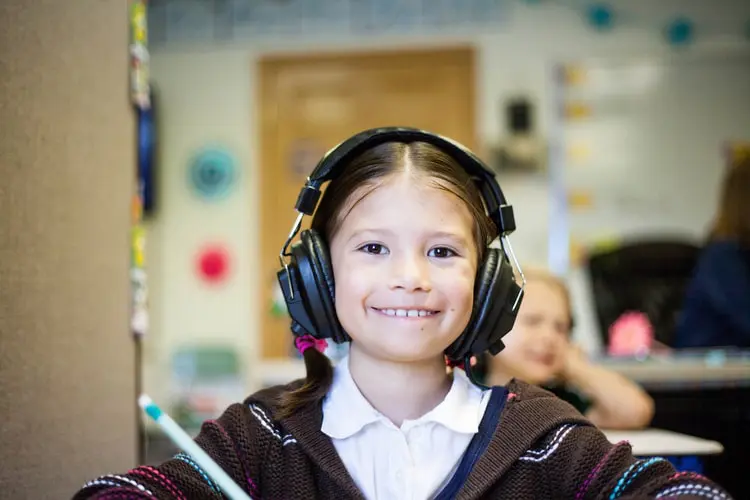 If you're still hesitant to sign your kids up for a summer camp experience at Real Programming 4 Kids, we don't blame you. A number of kids will show interest in something but then change their minds once they actually attend. This is why we offer free trial classes with absolutely no obligation. During this trial class one of our instructors will give your children a sampling of what's involved in our program. They'll show them the math and programming involved in our lessons, all while working on a video game.
Not only is this a chance for you and your kids to see if it's something they'd enjoy, but it's also an opportunity for the instructor to assess your kids. After the class, we will send you a report based on their assessment which will recommend the best course level for your children.
We offer a number of learning levels during our year-round programs, including:
Introductory – for young children who aren't familiar with using computers
Beginner – for children familiar with computers but are new to programming
Developing – Teaches more advanced programming concepts with Visual Basic
Intermediate – Builds on existing programming knowledge
Advanced – For high school students with previous object-oriented programming experience
Elite – Focused on applying lessons learned from all previous courses
With the assessment done during your trial class, you'll get a better idea of which level your children should start at.
The Earlier, the Better
When it comes to learning code and the fundamentals of computer programming, the younger they start, the better. We believe the best age to send kids to a coding camp is around 7 years old, because this time period in a child's life is one where they are extremely receptive to learning. That being said, it's never too late to begin learning how to code, which is why we offer so many levels of courses.
If your teen would like to get into computer programming, a free trial class is a great idea to start because we can determine their knowledge level and find an appropriate course for them. We offer classes for students up to 18 years of age, and have helped a number of them figure out their future career paths and develop the necessary skills needed for their next level of education.
So if you're looking for something to occupy your children's time this summer, consider signing them up for coding camp at Real Programming 4 Kids. We offer classes in a number of convenient locations including Toronto, Mississauga, Ottawa, Oshawa, Oakville, Kitchener, London, and more. Contact us to learn more about getting started!