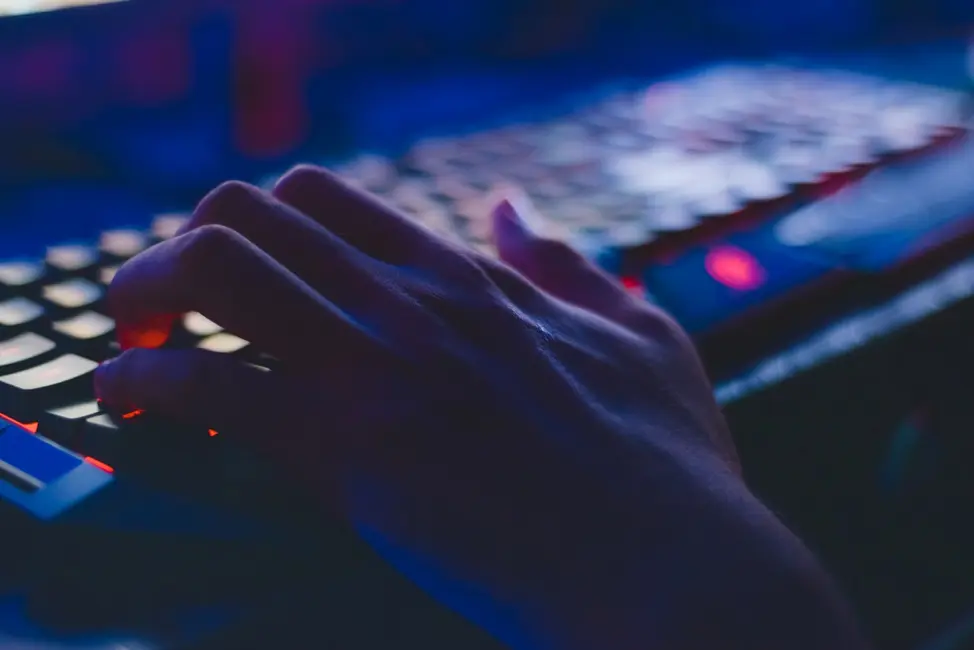 Do your kids love to play video games? Or are they interested in learning how to code software? Better yet, do your kids love to do both?
If so, then you should sign up your kids for a class today at Real Programming 4 Kids where we teach coding classes for children ages 7 to 17. During our classes, children will learn how to code using industry-standard programming languages like Visual Basic, Python, Java, C#, C++, and Unity.
Not only are these programming languages the most commonly used ones in the gaming industry, but they are also used in other industries to create websites, mobile apps, and different kinds of software. This means that your children will be able to use the skills they learn in our courses for a number of different jobs in the future, including app developer, software developer, and even game developer!
Coding Classes for Kids in Mississauga
Our coding classes are all-year around so that you'll never miss an opportunity to sign your kids up for one. Each class we offer has a maximum of four students, meaning that every child will have the attention they need in order to develop and learn complex skills and concepts related to programming.
Coding courses offered are tailored to each stage of a child's learning progress. Here's a brief breakdown:
Introductory – Computer Programming Courses
Beginner – Visual Basic
Developing – Visual Basic
Intermediate – Python, Java, JavaScript, C#
Advanced – C#, C++, Java
Elite – C#, C++, Java
As you can see, the amount of programming languages learned increases at each course level. If you live in Mississauga and want to sign your children up, we have two convenient learning locations available that both offer each level of classes.
Coding classes for kids in East Mississauga are offered at our Etobicoke location:
Kingsway College School
4600 Dundas Street West,
Etobicoke, ON
Levels offered: Introductory, Beginner, Developing, Advanced, Intermediate, Elite
Coding classes for kids in Mississauga West are offered at our Oakville location:
St. Aidan's Anglican Church
318 Queen Mary Drive
Oakville, ON
Levels offered: Introductory, Beginner, Developing, Advanced, Intermediate, Elite
During the year, you can enrol your kids in classes over both the school year and summer. Let's take a look at both options.
School Season Coding Classes
These classes start in October and run for 18 to 27 weeks, though shorter periods can be arranged. Meet-ups are once a week – on weeknights and weekends – and each session is 1 to 2 hours long. We offer two different program streams:
Core Program:
18 weeks long
Key programming concepts
Enhanced Program:
27 weeks long
Opportunity to take the core concepts further
Learning to add personal customizations to their video game project
Increased commitment means lower hourly rates
Our school season classes are great for kids who are interested in doing some extracurricular activities during the school year. Some children just love to learn and need additional opportunities to be challenged and take their skills to the next level. They'll make friends, learn new things, and get to feel a sense of accomplishment throughout the year as they overcome different challenges!
Summer Coding Camp for Kids
If you're not able to sign up your children for a session this season, you might be interested in our coding summer camp instead. Summer break is the perfect opportunity to get your kids learning something new and keep their learning momentum going.
Our summer camps start in late June and run until late August. Each course is 1 to 2 weeks long they are held weekdays 9:00am to 12:00pm or from 1:00pm to 4:00pm, but there are also full-day options for more advanced students. During this time, many students are able to graduate from one of our courses, and able to quickly learn complex technical coding skills.
According to an article from the National Association for Year Round Education's website, the average student loses roughly 2.6 months' worth of knowledge during a typical three month summer vacation. Basically, kids who don't receive mental or physical stimulation during this time will slowly begin to forget what they learned during the school year.
You also have to consider that the less you do something, the more out of practice you'll be. This is why it's so important that children continue learning things over the summer months. Even sports can offer opportunities for learning strategies, improving hand-eye coordination, reaction time, and more.
Trial Classes
The best thing about Real Programming 4 Kids is that we offer free trial classes where your children can attend two classes and decide then if they want to continue on. While we are sure they'll want to stay, there's always the small chance that they might change their mind – which is totally natural when it comes to children.
In that case, we will fully reimburse you as long as it's done before the third class starts. This gives both you and your children the opportunity to get a sense of what the classes are all about, and whether or not they are ready to begin their adventure in learning how to program their very own video game!
Real Programming Makes Learning Code Easy
You might think that learning code would be difficult for someone as young as 7 years old, but that's not the case at all! We've been successfully teaching kids coding skills now for the past 20 years, and have seen a number of bright young students pass through our doors.
With the help of leading programming instructors in the industry, our students are given the tools they need to succeed. These instructors have been hand-selected for their knowledge and expertise, as well as their ability to teach. With smaller class sizes instructors are given the opportunity to work one-on-one with students and monitor their progression, tailoring lessons to their individual needs.
When someone signs up for our intro class they will be learning fundamental computing skills that will carry on with them into the future. Our market-leading computer programming courses help young children develop their skills as they create, explore, and play, by engaging with the world of computers through coding and programming.
We use two kinds of programs to help children learn the basics of code: Alice 2.4 and Scratch. Alice is a program that makes students solve puzzles by dragging and dropping pieces of code into place. It teaches them code placement and problem-solving skills while building their basic understanding of computers.
Scratch is a very popular tool where students get to build programs within a web browser or offline editor using drag-and-drop blocks. This is great for kids who need to develop their keyboard and mouse skills, as well as their computer navigation and problem solving skills.
Begin Their Journey Today
Sign your kids up soon if you want to start them on a journey where they will learn critical thinking and problem solving skills, as well as math, science, computer, and all the basics and more of the programming world!
We are the best in the business and have the experience and knowledge to equip your children with every tool they will need to succeed. Many of the things they learn in our classes can be used towards developing a career as programmer – not only in the gaming industry, but in a number of other tech industries as well!
So if you're looking for coding classes in the Mississauga area then look no further – bring your kids to RP4K for the best programming courses available. You and your children won't be disappointed by what we have to offer, and they're sure to enjoy their stay. We look forward to seeing you soon!