No one knows better than parents how incredibly busy kids are nowadays. Kids often have hectic schedules between school, sports, friends, gaming, and other activities. Parents themselves feel the demands of a child's busy schedule, driving them from home to school to ice hockey practice and finally back home while managing their own work, interests, and essential responsibilities.
Parents also recognize that integrating coding classes into a child's schedule is vital. With the world leveraging technology in broader ways by the year, coding can help a child thrive in a technology-dependent country like Canada.
Young programmers learn how to manage their time, complete sophisticated tasks, work independently and in teams, and stay patient when things aren't going their way. Of course, they also sharpen their crucial math skills!
These are all essential life skills in a competitive world and just a few compelling reasons why coding is one of the best extracurricular activities for kids.
But how does a parent work coding into a child's busy schedule?
#1 Take Advantage of Online Classes
Online classes are a highly convenient way to add coding to a busy schedule. Instead of spending over an hour driving your child back and forth between classes on the busy Ontario roads, you can have your kid study coding easily from home. You only need a computer with a webcam and a stable Internet connection.
Sometimes, online classes can be more effective than in-person learning. Before the COVID-19 pandemic, remote working was considered impractical. However, the pandemic forced parents and students to work from home, and they adapted.
A survey from the University of Chicago, ITAM, and MIT found that remote work sometimes improves productivity.
At Real Programming 4 Kids, we also offer a free trial class. You can easily sign your kid up for one to see if online coding classes are for them!
#2 Try Evening and Weekend Classes
Kids who desire to learn to program can find it challenging to work coding into their busy school schedules. We appreciate that students face these challenges. That's why we offer evening and weekend classes to help students learn coding during the school season.
School season coding classes for kids meet just once a week.
You can choose from weeknights or Saturdays.
Classes typically run for 18 to 27 weeks, though you can pick shorter classes if your schedule is tighter.
Sessions are easy to work into a schedule because they're only 1-2 hours long.
In addition, students can pick between our Core and Enhanced Programs depending on their schedules and needs. While the Core Program runs for 18 weeks and teaches key programming concepts, the Enhanced Program lasts 27 weeks and dives deeper into concepts. The Enhanced Program also allows students to work on a personal video game project!
#3 Making Coding Fun
Although many parents would love to work coding classes into a child's schedule, ultimately, the decision lies with the student. Some students must be willing to make sacrifices in order to set time aside to gain new skills. Instead of spending one or two hours a week hanging out with friends or watching TV, they must be willing to learn to program.
With years of experience working with young students, we at Real Programming 4 Kids realize that making coding fun is the best way to motivate students.
We integrate video games into our courses. Teaching programming languages like Java and Python is much easier when students are excited about developing their own games and crafting mods for popular titles like Minecraft one day. Children are dreamers, and we help them tap into their dreams.
Our teachers are experienced and qualified, with specialties in Computer Science or Computer Engineering, yet also relatively young. We find that students learn better when taught by young teachers. They're more relaxed around them and more eager to learn!
Nothing kills a student's motivation faster than a course that's still too advanced for them. The staff at Real Programming 4 Kids knows that every student is different. We offer various programs from introductory and beginner levels to intermediate, advanced, and elite levels. We're confident that kids will have no problems picking a coding course based on their needs and skillset.
Our classes are professional yet also informal and relaxed. Kids learn without feeling any undue pressure from our team.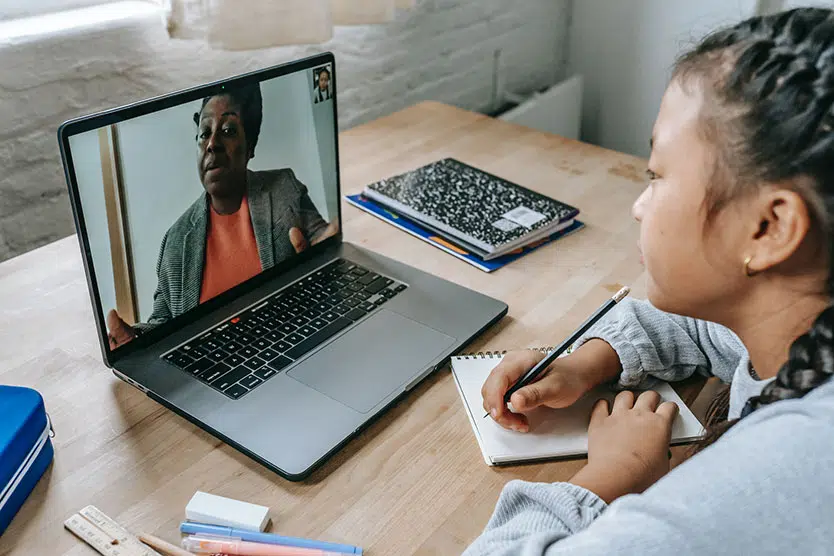 #4 Establish Your Schedule
An excellent way to add any new activity like coding to a busy schedule is to organize your schedule first. Write down your child's activities to see where your family has openings for a new routine. As we mentioned above, our weekly classes only require a commitment of 1-2 hours a week. So, working coding courses into an organized albeit busy schedule is possible.
You can also try a scheduling tool like Google Calendar to stay on top of your commitments and receive helpful reminders before tasks and activities.
#5 Consolidate Tasks
It's counterproductive for a child to have too many activities. There's undue stress when you and your child chase activities all week. After organizing your schedule, consider consolidating your tasks.
Coding classes can add significant value to a child's life in just an hour or two a week. Deprioritize less essential activities in favour of coding if your tasks are stacked.
#6 Motivate Your Child to Prepare
You can encourage your child to prepare for their online coding courses by getting ready on time. Booting the computer, testing the microphone and webcam, and checking the Internet connection 30 minutes before class can help integrate coding into their busy schedule.
The benefits of learning coding are numerous for a young student. Even if a child is busy, it's easy to work programming classes into a schedule when classes are short, flexible, and fun.
Book a free online trial class today to give your child a taste of coding. Our team of Canadian instructors is excited to instill valuable knowledge in fresh and eager young minds.