Video games have changed a lot over the years. The days of parents worrying about their kids pumping too many quarters into arcade games at the mall are long over. The games kids play today are a high-art form all their own with incredible graphic design, script writing, problem-solving play, and more.
Video games have also become a multi-billion-dollar global industry. If you think of those old side-scrolling, two-dimensional games when you think of video games, you'll fundamentally misunderstand how kids today spend their time.
Video games can be excellent for a child's development! Let's take a closer look at five ways video games positively impact kids.
1. Stirs up Creativity and Problem-Solving
Modern video games sometimes present worlds of their own children can freely roam and explore. You don't merely start the game at level one and continue to the second level, and so on. Instead, the character is plopped into a world, and there are multiple ways to advance through it and win the game.
This larger, more holistic way of viewing video games is a paradigm shift. RP4K proudly teaches coding lessons for kids that focus on languages such as Java, which power "sandbox" games like Minecraft.
Minecraft, which holds the worldwide sales record with over 238 million units sold, has since inspired games for other consoles, like Nintendo's The Legend of Zelda: Breath of the Wild, a game combining beautiful music, visuals, storytelling, and interactive logic problems.
Art can broaden and expand people's horizons in fun and even euphoric ways. RP4K teaches kids how to code and create their own video game, one they can play with friends and family. Even if your child doesn't grow up to become a professional video game developer, which is the path numerous former students have taken, their time learning these skills creates a STEM foundation which will serve them later in school and in their career.
2. Games Are Fun
Video games are so much fun that no other reasons for playing them are really required. Play comes naturally to kids, and this includes video games.
Video games are to kids what Christmas is to kids, except it comes more than once a year. You can tell what impact games have by how adults today look back fondly and nostalgically at the games of their youth.
After an extremely challenging past couple of years, children deserve untrammelled play on their own terms. To be sure, video games help them exercise creative muscles in their brain. Even if they didn't, they'd be invaluable for children.
3. Encourage Cooperation
Parents may imagine children all alone, plopped in front of their screens, playing video games in isolation. Computer games and various consoles all connect to the internet, so children can play with friends and family worldwide, right from their living room.
In fact, modern video games can be inherently social. This dynamic was especially valuable during the pandemic when gathering indoors wasn't safe. Children could collaborate or compete against each other.
Video games used to be a mere visual depiction of characters that the player controlled remotely. Today, the players can exercise their visual-spatial muscles by entering the world of video games through on-screen avatars and interacting with each other inside.
It's hard to overstate what a transformative difference this makes. Whether kids are on the couch together or in separate countries, cooperation is vital.
4. Coding is a Language
People may think of "Italian" or "German" when they think of languages, not "C#." However, coding languages are languages too, with their own systems of grammar, rules, and expression.
RP4K proudly teaches the computer coding languages industry professionals use every day, rather than drag-and-drop programs that are only meant to give children a sense of what coding is like. Enroll in our summer program to learn real coding languages, such as:
Python
Java
JavaScript
C#
C++
If your child has experience with one of these languages, we can further develop their skills and fluency, or it may be time to move to the next language. If you are unclear about which RP4K program best suits your child, talk to us before choosing the right course.
RP4K lets parents and students enjoy a free trial lesson to dip a toe in the water and ensure the material hits the right balance of being challenging and stimulating without overwhelming kids. Our immersive online summer coding program lets kids learn more in less time because sessions are three hours a day instead of once a week.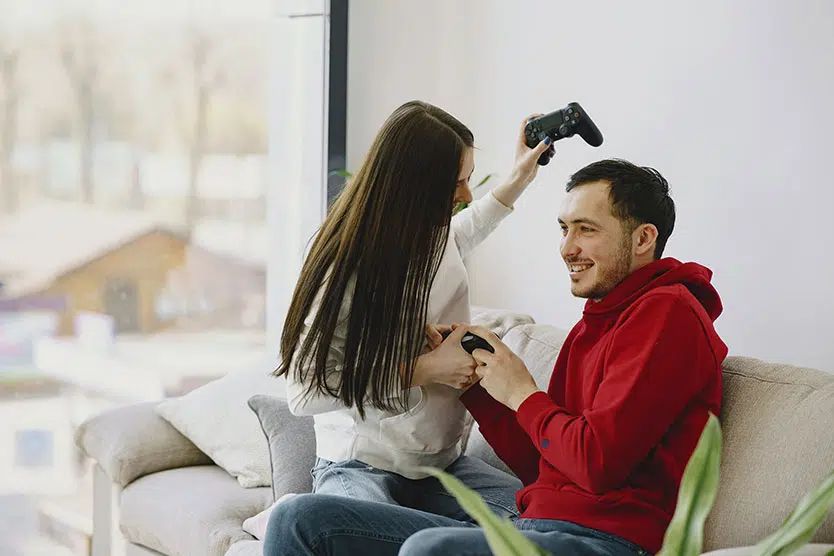 If the best way to learn a foreign language is to travel to a country where locals speak it and dive into the deep end, a summer boot camp that teaches video game coding for kids is the most thorough and efficient way to learn how to code.
Learning how to code is associated with exercising the parts of the brain required to learn languages. Aside from the soft benefits, students leave RP4K classes knowing how to write code in the languages used to create the world's most popular video games, apps, and websites.
5. Video Games Can Boost Academic Performance
The same qualities kids need to beat video games can help them in school — organization, patience, methodical thinking, and more. True, you can't just plop your child in front of a video game and send them off to Harvard!
But you can use games to encourage your kids to improve their habits of mind and behaviours in ways that help them later in school. RP4K classes cap class sizes at four, so teachers can lavish their attention and focus on every student without worrying about classroom management issues.
Our curriculum has been updated over our twenty-plus years of operation to keep it current and exciting. We have also purchased a new CMS and other gear to make our online sessions as impactful as in-class sessions. Video games can help prepare children for later in school, as do our sessions.
Summer is when kids' schedules open up as school winds down. They must run around, play with friends, and do traditional summer activities! But kids love modern video games and learning how to code them at RP4K. If parents consider how video games can benefit kids, they'll love them too.